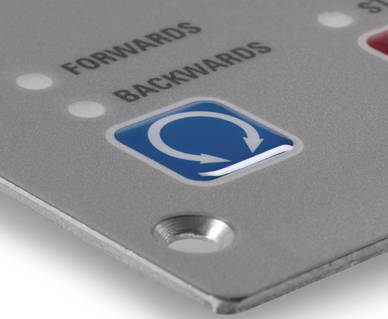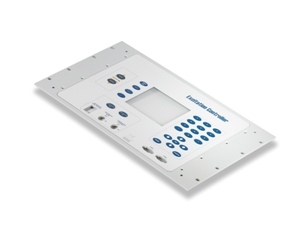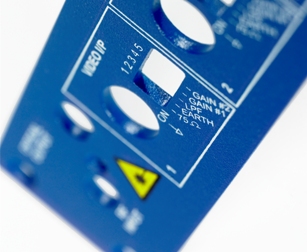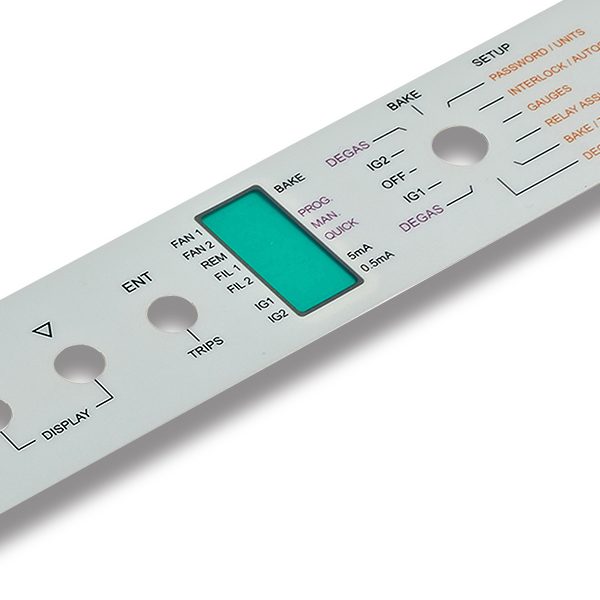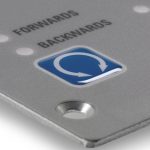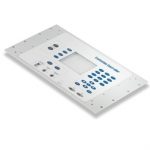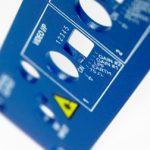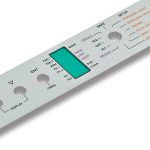 Graphic Panels, Graphic Overlays and Membrane Panels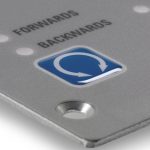 Graphic Panels, Graphic Overlays and Membrane Panels
GSM Valtech can manufacture and supply a range of graphic panels, either directly screen printed or incorporating a basic panel with a graphic overlay or membrane keypad.
We have supplied custom front panels for many years.  We manufacture them from a range of materials, including aluminium, mild steel, zintec, acrylic and stainless steel, using a number of different processes.  Depending on the style you require, we can finish the panels painted, anodised, alocromed, zinc plated or natural satin brushed.
To compliment the 19″ rack enclosures we manufacture, we supply a range of rackmount panels in both 'HP' and 'U' sizes. The panels can be supplied as 'blanks' or fully machined with cut-outs, inserts fitted and finished with screen printing as required. The most popular size being a 1U rack panel.
Graphic panels can be conventionally screen printed/digitally printed or they can have a graphic overlay/membrane keypad fitted. Our graphic designers have many years experience in this field and can help you produce a visually stunning product. For thicker panels, we offer a full machining service.
We would be delighted to discuss your graphic panel and graphic overlay projects in more detail. Please contact us for further information.