Custom Enclosures & Panels
GSM Valtech offers an engineering and sheet metal manufacturing service that includes sheet metal enclosure design and electro mechanical assembly.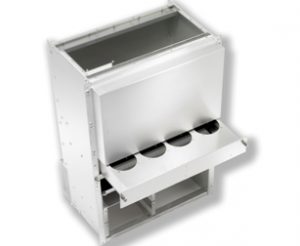 Are you looking for cost effective solutions without compromising on quality and looks?
For sheet metal products where quality and visual appearance is critical, GSM Valtech excels. With our strong quality driven systems and innovative, cost effective, designed for manufacture ideas, we are always looking that step further.
Do you want to be able to discuss sheet metal enclosure design  and manufacture with people who speak the same language?
GSM Valtech is experienced in taking 'raw' information and developing your design to enable efficient manufacture.  For example, we can use something as simple as a sketch or an actual PCB or other components to design your sheet metal products, sheet metal enclosures, graphic panels  or electrical enclosures.
Would you like your supplier to reduce your workload?
GSM Valtech provides a component sourcing  facility to compliment the supply of our sheet metal work. We can effectively reduce your supplier base and offer one point of contact for all your sheet metal work and ancillary part needs. Through strong relationships with our group companies and supply partners, we can give you cost effective solutions.