GSM Invests In New Machinery
Melissa Tasker
We have an extensive range of 'in-house' manufacturing processes with a commitment to invest in new technology.
Despite the economic downturn, We are still  continuing with its programme of investment.
Andrew Spratt, our Commercial Director, says "Our philosophy is to continually develop and invest in all aspects of our company, including people, plant, and machinery. This approach, together with our sales and marketing strategy will enable us to maintain our momentum during these difficult times.
The recent purchase of a new CNC stud welding machine with the capability to attach a wide range of studs, a new CNC 4 axis milling machine and a new high-powered spot-welding machine has further enhanced product quality and repeatability. As well as offering the opportunity to further reduce manufacturing lead-times." 
Our new investments and capabilities: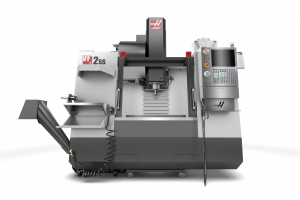 A Haas Automation, Inc. VF 2SS Super-Speed vertical 4 Axis machining centre that features: cutting speeds of up to 12,000-rpm; inline direct-drive spindle; an ultra-fast side-mount tool changer; and high-speed rapids on all axes. This has given us further machining capabilities and broadens our range of services.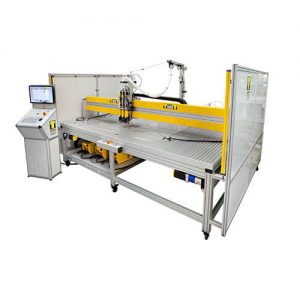 A Servo driven 4 HEAD CNC Stud welder with a 2000x1050mm weld area capacity.
Accuracy of the machine is + / – 0.15mm over the distance from the datum point per stud.
The bowl feeder units can automatically supply threaded, unthreaded, or internally threaded studs (M3 to M8 diameter and 6mm-35mm length as standard).
This will significantly increases our speed and capacity to stud weld.